Discover Course Creation Essentials in Amy Porterfield's Free Master Class
I was amazed to hear the other day that online education is now a 100-plus billion dollar industry. But to be honest, I'm not totally surprised.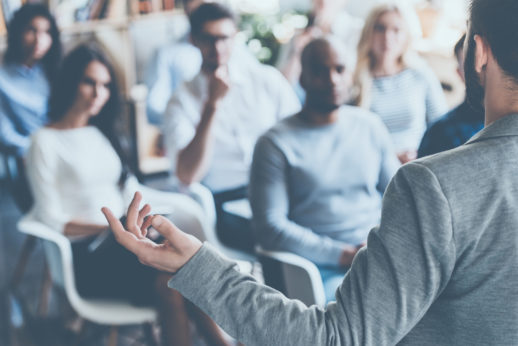 Based on the way business is changing, the Internet is not just another way to learn new information. It's the way that many people prefer to learn new information. Conferences and live events, once the go-to for promoting a product or message, are now just another piece of a much larger puzzle.
Since I used to spend a lot of time speaking at conferences and events, I can testify to their limitations (as well as my own!). It was thrilling, but also very taxing. I could only help a certain number of people at a time. But when a friend introduced me to the online course model, I realized that this was the way to exponentially increase the number of people I could help-and simultaneously keep myself from burning out.
But creating a successful online course is far from straightforward. It's an incredible investment. An online course could significantly impact the bottom line for your business, but only if you have the keys to making it high-value and profitable.
Course Creation: How Does It Happen?
My friend Amy Porterfield has nearly perfected the system for online course creation. And I'm glad she has, because I would have made a lot of blunders without her input. Amy is one of those rare teachers who is able to make the complex simple.
Soon, Amy is going to be teaching a free, LIVE master class on how to create your first profitable online course. If you've ever been the least bit curious about how to make this happen for your business, you do not want to miss this opportunity. I'll be there co-hosting this special event-and answering your questions during a live Q&A session.
The master class is called How to Create Your First Profitable Course in 60 Days. It's focused on best practices for what to do (and what not to do) when you're developing curriculum, selecting tools, and marketing to your audience.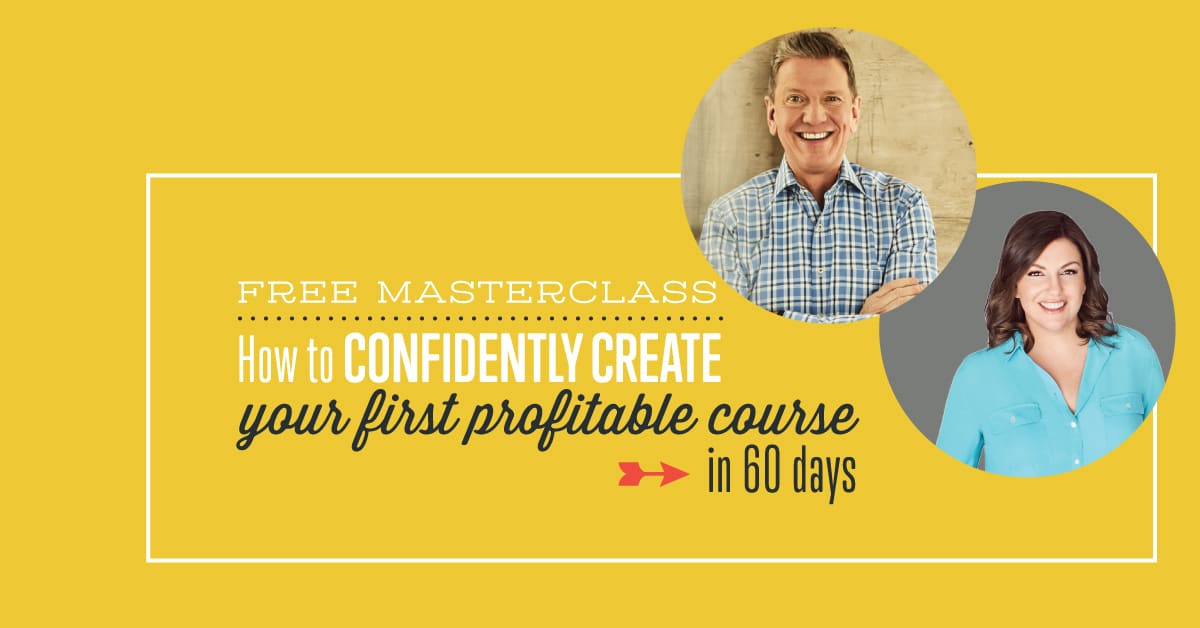 If you're interested in attending, you can sign up here.
It's all online, so you can join us from the comfort of your home or office. Amy's going to share the five essential ingredients for developing a successful online course. And let me tell you-they're not only what has made her own course catalog successful, but they're a common thread in nearly every highly profitable course she's ever seen.
What Could This Be Worth to You?
What could an online course be worth to your business? It might be time to find out. And even if you've developed courses before, Amy can take your process (and profitability) to the next level.
I wouldn't say it if it weren't true for me-Amy's work has been invaluable to my own business and course creation.
If you're an entrepreneur, coach, consultant, small-business owner, or a freelancer of any kind, this is for you. Be prepared to add a new, high-leverage element to your value offering. Amy always provides excellent information, and she's already researched and field-tested the best approaches for you.
Seriously, this could be a game-changer for your business, so don't miss the chance to learn more. Claim your spot at Amy's free master class before we fill up.
I hope to see you there!