How to Reclaim Your Sanity
Welcome to Season 8, Episode 10 of the This Is Your Life podcast. In this episode, Michele Cushatt and I discuss how to reclaim your sanity when you're overwhelmed.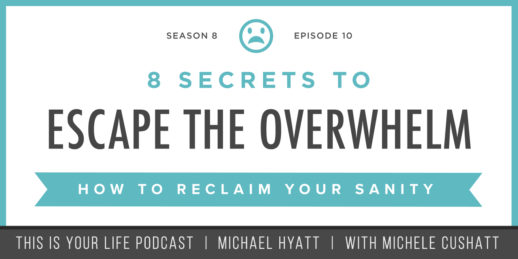 We all get overcommitted from time to time. It happens. Whether you find yourself in that place today or not, we have 8 secrets to help you better understand the dynamics that get us overwhelmed and what to do when it happens.
Listen to the Audio
Subscribe to Podcast in iTunes | Play in Browser | Download
Click here for more. Better yet, subscribe via email and you'll never miss a new post or any related news. It's fast and convenient.