8 Experts Reveal Game-Changing Insights from the New Science of Productivity
The way we're doing productivity isn't working. I hear stories and regrets that confirm it whenever I talk with entrepreneurs, executives, and other busy leaders. The old methods are no match for all the interruptions and distractions of today's environment.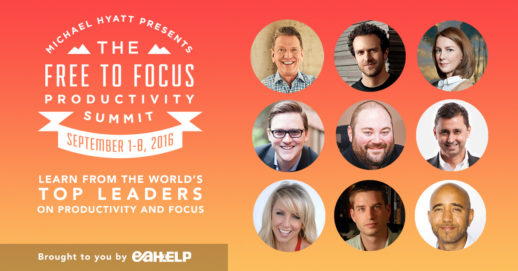 Thankfully, there's a new, emerging science of productivity-and you're invited to listen to eight of the leading experts in the field. In my new Free to Focus Productivity Summit, they'll be revealing strategies to help you cut out the noise in your life and unleash your true potential at work and at home!
Click Here to Register for My FREE Summit
Click here for more. Better yet, subscribe via email and you'll never miss a new post or any related news. It's fast and convenient.